CHOOSE WHAT YOU LIKE AND GET WHAT YOU NEED
Carezzo protein enriched food and beverages contain more protein per serving than normal food. This way, you consume more protein without eating more. As you get older, physical activity decreases and so does your energy requirement. The servings you eat get smaller. But the required amount of protein does not diminish and as a result, a shortage of protein intake can occur. In case of illness, the amount of protein required is almost double the quantity younger people need. In case of malnutrition, the required amount of protein is 50% higher than that of young adults. Scientific research has shown and substantiated that Carezzo protein enriched food and beverages provides the required amount of protein that is needed in case of illness and malnutrition.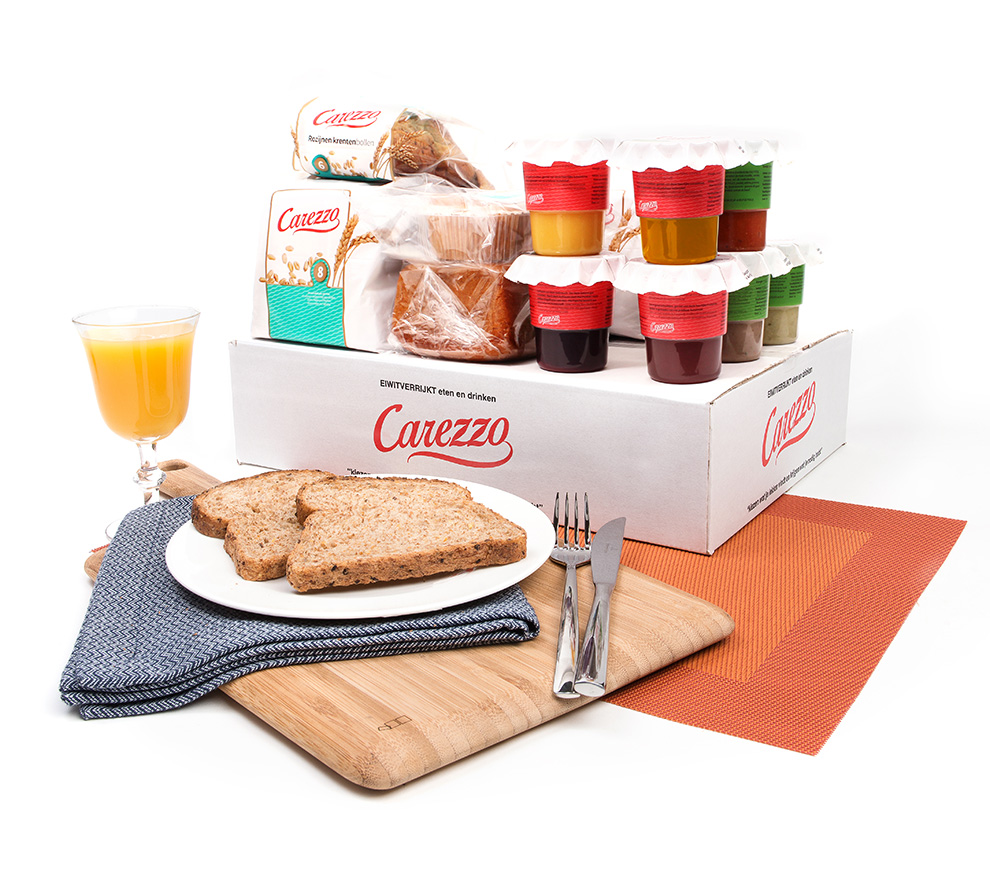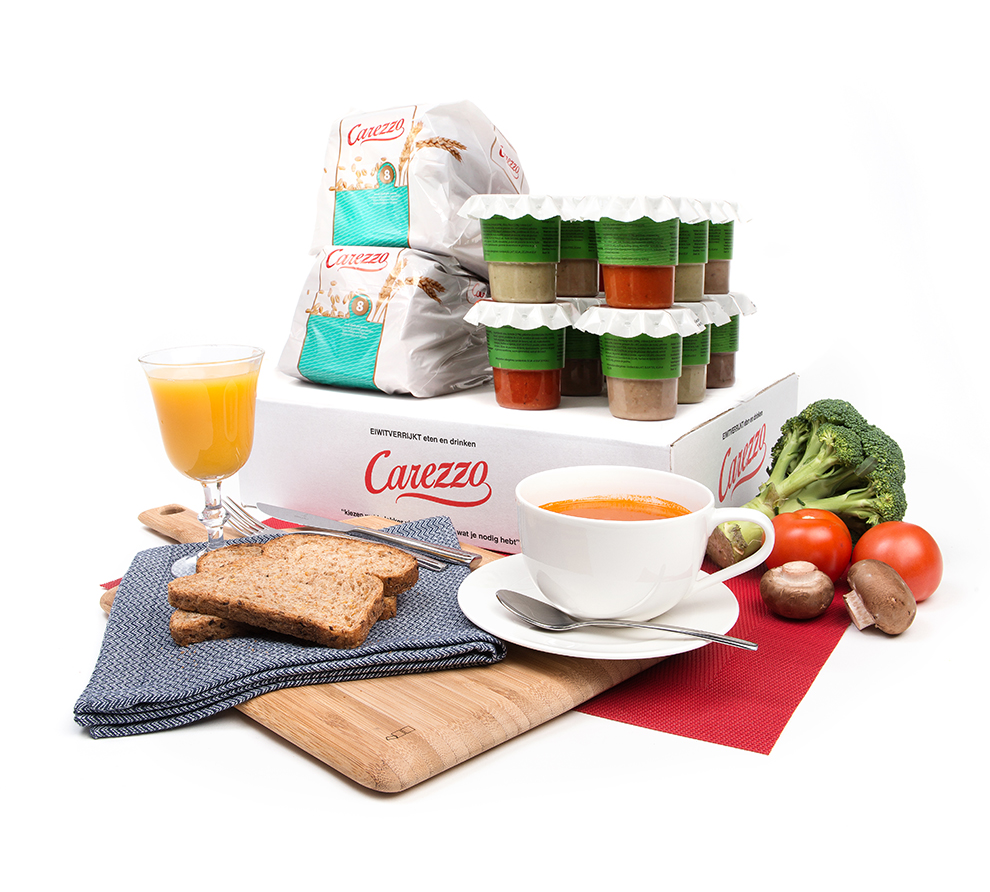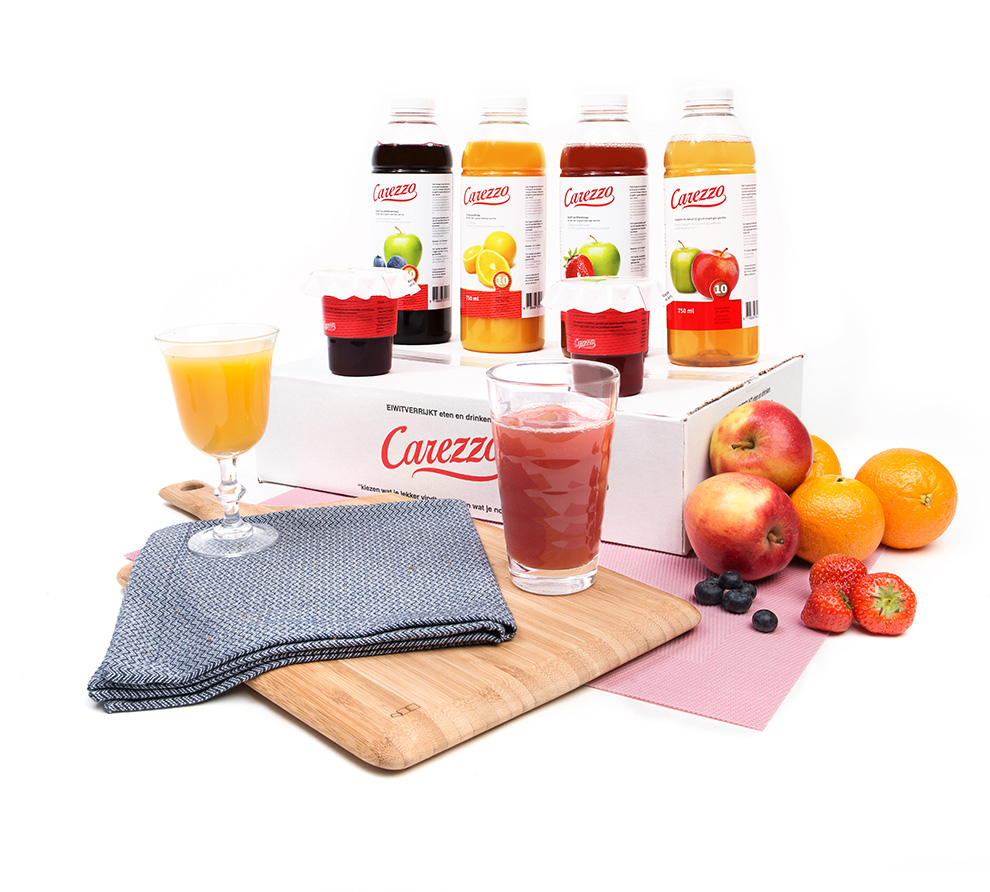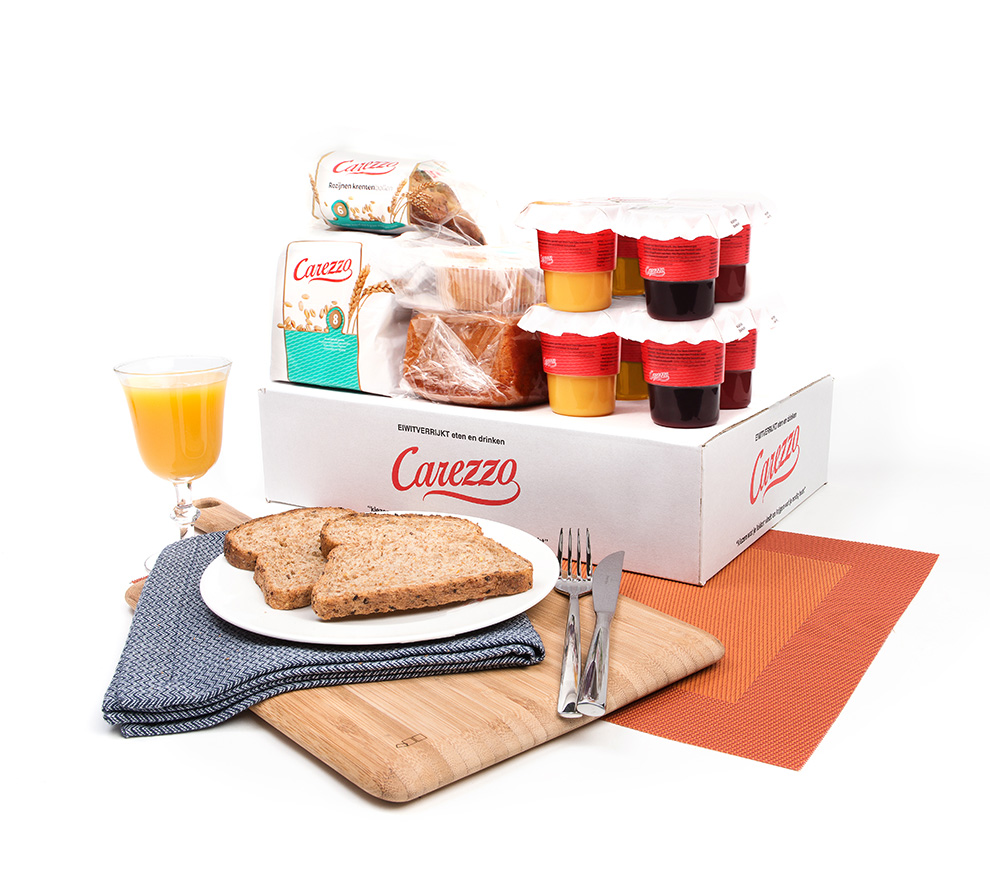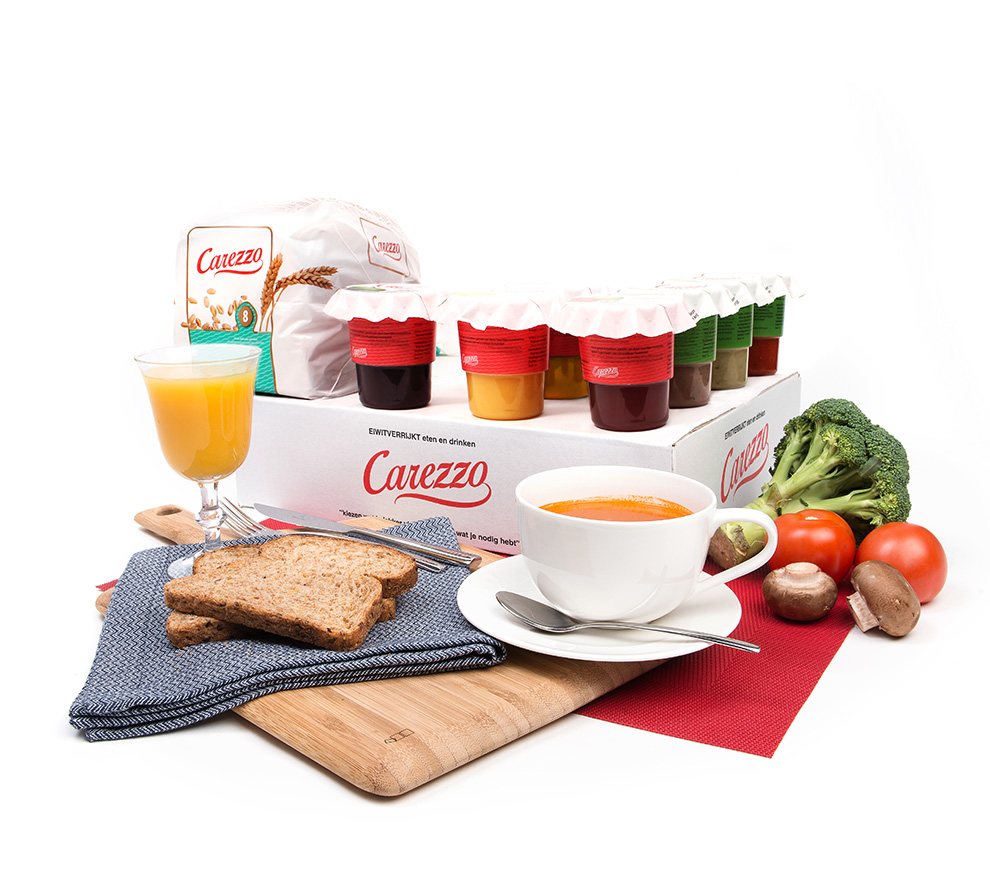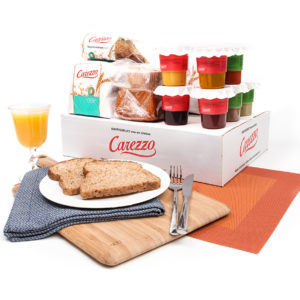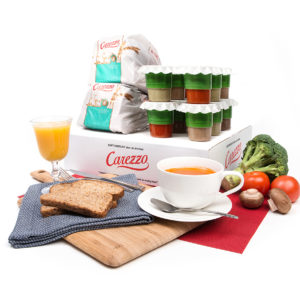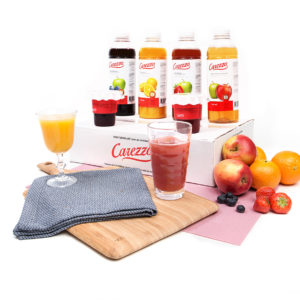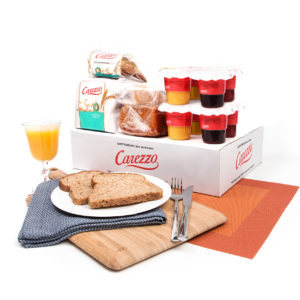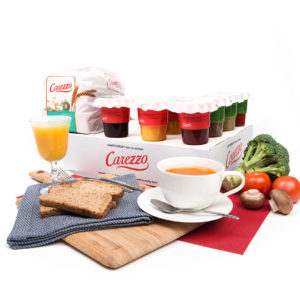 GAIN STRENGTH DUE TO A HIGH CONCENTRATION OF PROTEIN
WITHOUT HAVING TO EAT MORE
PROTEIN INTAKE MUST BE SPREAD THROUGHOUT THE DAY BECAUSE CONSUMING TOO MUCH PROTEIN AT ONCE DOESN'T MAKE A DIFFERENCE
Overconsuming protein at once does not make a difference because this way the human body cannot convert it into muscle tissue. This is exactly why Carezzo offers a wide variety of products that can be consumed during breakfast, lunch or as a snack. Due to this large assortment, the dietary pattern remains unchanged.
MORE PROTEIN IN SANDWICHES AND SNACKS
Because diner often contains enough protein, it is very important that extra proteins are consumed during breakfast and lunch. Therefore, distributing extra proteins over the three main meals is more favorable to build up muscle tissue.
Extra proteins can also be consumed during snack moments, to achieve a better variety of protein intake. The optimal dietary plan would be three meals, each consisting 25 to 30 grams of protein, combined with three snack moments each containing 10 grams of protein.
EXTRA PROTEIN WITHOUT HAVING TO EAT MORE
In case of malnutrition and during rehabilitation, the required amount of protein intake is 50% to 100% higher. For many elderly people, it is an impossible task to eat this amount of protein in snacks. This is why Carezzo offers regular protein enriched nutrition, this way elderly people do not need to eat more to gain the extra proteins they need.
CONVENIENCE OF USING CAREZZO
Food and beverages must be tasty, this also applies to protein enriched nutrition. With our assortment, we have done many studies regarding taste at the senior's taste panel at Wageningen University. The special feature of this SenTo panel (Seniors of the Future) is that it also consists of participants with a reduced ability to taste and smell. The first product ever tested with a positive outcome was the protein enriched Carezzo bread. Participants found this bread significantly more tasty than normal bread.


CAREZZO IN HOSPITALS
Many leading hospitals provide Carezzo protein enriched food and beverages to patients at risk of malnutrition, this significantly increases the protein intake with food and beverages everyone likes.
Carezzo was developed in collaboration with Wageningen University and Hospital Gelderse Vallei and has been researched by many target groups in hospitals, nursing homes and people living at home. Scientific studies have substantial evidence that more than 70% of the elderly achieved the high protein intake targets by using our protein enriched products, compared to a minority with the current approach. Also, dietitians recommend a higher protein intake for elderly living at home. Especially those at risk of malnutrition, illness and during rehabilitation.